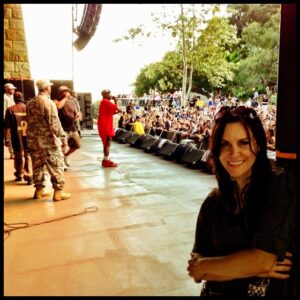 Rynda Laurel has an extensive background in the music, entertainment, brand, and online space where she still consults for a select number of clients. She has helped expand and monetize numerous careers, companies, and ventures by focusing on the core strengths of a project then generating new opportunities for discovery and growth. Her network is vast, and she has a knack for combining creative concepts with the right partners to get executable results.
Working directly with content creators, brands and intellectual properties for over 25 years in various aspects gives her a unique, multifaceted view of the business. In an ever-changing landscape, her tenure at major record labels, artist management firms, motion picture studios, interactive advertising agencies, international tech companies and consumer brands make her a valuable asset across the board. She has worked with hundreds of music artists from developing acts to well respected niche artists to multi-platinum, Grammy-winning, Rock and Roll Hall of Fame inductees.
Rynda is a sought-after moderator, speaker, and curator at international conferences such as SXSW, MIDEM, CMJ, CMW, Silicon Beach, and Digital LA. She also works with a number of charitable organizations.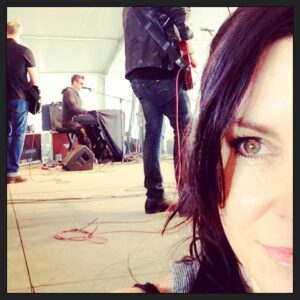 In 2018, Rynda launched VRYeveryday a wellness brand with a mission to help support emotional wellbeing, mental health and biochemical recovery using nutrition, supplements and various wellness modalities.
With her diverse background, Rynda is a sought after consultant and currently works with a select number of clients. She looks for innovative, like-minded lifestyle brands, content creators, artists, experiential events and creative companies with whom to partner.​
CLIENTS from 2010 to present:
Artists/Talent:
Chuck D & Public Enemy
Greg Dulli & The Afghan Whigs
The Smashing Pumpkins
Jesse Dayton
Jonny Lang
Miranda Cosgrove
Richie Sambora
The Trews
Tom Rothrock/Bong Load Records
Christopher Thorn (Blind Melon) & Sonny Boy Thorn
Dave Bassett (songwriter/producer)
Jack Grisham (artist/author)
Danny Bland (author)
Brian Solis (speaker/author SXSW 2013, 2015)
Russell Brand (SXSW 2015)
Another Century Records and Artists including: IRONTOM, Radkey, The Fame Riot, The Picturebooks, The Unlikely Candidates, The Wrecks, Varsity Week, Lovely the Band.
Companies:
Academy for Addiction and Mental Health Nutrition
Avenue 53
Hey Jackpot
Joshua Tree Retreat Center
Lyric Merch
Manic Monkee
SKH Music
SRae Productions
Tv4Entertainment (MCN: Music On Demand, DocComTV, Motorland, Astrologyzone, McKenna)
Vegas Music Summit
Conferences:
In addition to participating in various conferences as a panelist, our founder, Rynda, has curated multiple panels and presentations for SXSW, MIDEM, SXSWV2V, Canadian Music Week, Digital Entertainment World, Silicon Beach, Digital LA, Music 4.5, CMJ, Vegas Music Summit and more. Bookings for panels include top-notch executives as well as influencers such as Brian Solis and talent such as Russell Brand and Chuck D. Rynda creates panels and interviews on a variety of subjects and matches the panelists with the content to create compelling interaction. In 2019 Rynda has branched out into the wellness space speaking at SXSW, NYC VEG Fest and on numerous podcasts. 
Current Affiliations:
Charity Bomb – Board of Directors
Former Volunteer/Board
Sweet Relief- Board of Advisors
Alliance for Addiction Solutions – Board of Directors
Facing Addiction – Multiple Pathways Advisory Board
MusiCares Map Fund – Yearly Volunteer